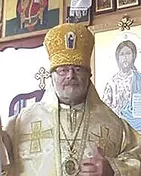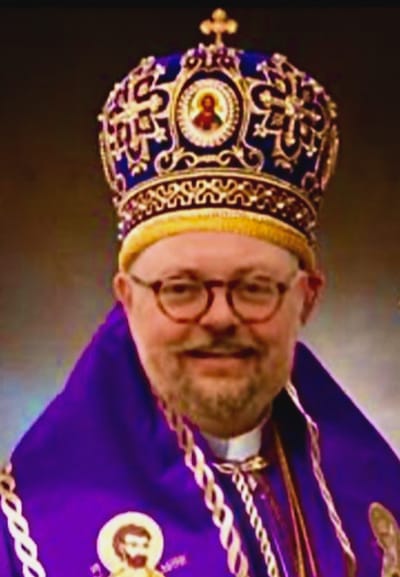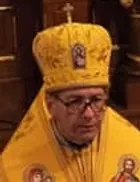 The Most Rev. Leonid, Archbishop of Dubienka, Metropolitan and Exarch for Western Europe , Primate of the Byzantine Church Abroad.

His Eminence as Vicar for Western Europe has worked diligently in the Vineyard in Western Europe seeking Orthodox Churches to grow the Western European Province.
His Eminence is the founder of Saint Seraphim of Sarov Institute for Orthodox Theology and Pastoral Training.

The action of H.E. was initially totally centred on his desire to create parishes.
The first parish created was that of St Patrick and St Gall in Caen, Normandy with Deacon Michel de Cyrène. With the death of Father Michel, then Father Leonid had to move to the South of France where he created the parish of the Holy Cross and built his wooden chapel. About thirty faithful frequented the parish.

When he had to return to Normandy 20 years later, Mgr Léonid entrusted the chapel to one of his faithful and currently there are meetings and prayer services taking place there and some services when the Father travels .

Established now in Creuse, central France, H.E Archbishop Léonid manages the church with determination in the strict observance of the Orthodox rules defined by the Fathers.

The humanitarian actions were turned towards Ukraine in 2003 and following, in the field of training and specialized relief then and then again towards Cameroon then now towards Ukraine vis-à-vis refugees and asylum seekers


++++++++++

The Most Rev. George, Archbishop of London, Metropolitan of the British Isles & Ireland of of the Byzantine Church Abroad.

H.E. Lived and worked in the Middle East, USA, Asia, Africa and Europe. H.E had the opportunity to work closely with many International Humanitarian Organizations and was successful in the many projects he was overseeing.

Archbishop George founded The Companions of Christ Orthodox Catholic Mission in 2005. The Mission is dedicated to Charity Work and the national and international exchange of knowledge within the context of the Orthodox tradition.

In 2016, after spending three years in Central Equatoria and East Africa where he worked closely with refugees camps, orphanages and field hospitals, Archbishop George moved to the United Kingdom to continue the mission.

The Mission is active in humanitarian aid work, food banks and homeless projects across the local communities.

The Companion of Christ Orthodox Catholic Mission is committed as well to proclaim the Gospel to those who have not heard it, to do charity work to those who are in need regardless of: background, age, disability, gender, race, religion and belief and to foster according to Gospel values; peace, justice and the integrity of the creation worldwide, to defend the human rights of every individual and to work for unity between the Orthodox and other Christians.


++++++++++

The Most Rev. Archbishop Metropolitan Patrick of Limoges - Vicariate of the Western Rite.